FAQs - Frequently Asked Questions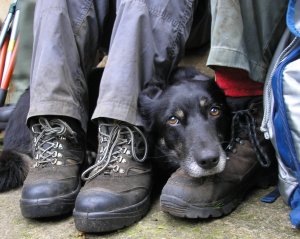 Do I need to be a National Trust member in order to join?

No.

Do I need any previous experience?

No. Wardens will give explanations of how to use each tool safely, how to complete the job at hand, and also why the task is important. You will soon pick up all sorts of useful skills!

Do I need to be really fit?

Not especially. Some tasks are naturally harder than others, but you will always be able to work at your own pace. The task contact will be able to tell you if a task is likely to be very strenuous. One of the great things about working in a team is that there is usually a suitable job for everyone.

What should I bring with me on a task?

You will need a packed lunch and something to drink, sturdy footwear and work gloves if you have them. If you do not have work gloves please ask the ranger/warden in charge on the day, as they normally carry some spares. According to the time of year you may choose to bring your waterproofs, sun-block and midge repellent. Don't wear anything on a task that you would mind getting muddy, torn — or even singed!

What age range are your members?

The group has members from twenty-somethings to over-60s. For insurance reasons, the minimum age is 16, but there is no maximum.

I'm not sure how many tasks I'll be able to attend.

No problem. You can do as many or as few as you wish. We welcome every contribution, but there is absolutely no commitment to attend regularly. If you attend 8 tasks in a year, you will be rewarded with a NT Volunteer Card the following year providing you with free admission to all National Trust properties and a 20% discount on all purchases from NT shops. More information on Volunteer Cards.

Do you provide transportation to work sites?

We rely on volunteers with cars giving lifts to those without - we don't have a mini-bus or other communal transport. We encourage car sharing as much as possible, but whether or not a lift will be available for you depends on whether anyone attending the task/event lives near or is passing near where you live (or where you can get to by public transport). Each event has a contact who will help to arrange a lift if it is at all feasible.

How much does it cost to join the WYNTV?

The annual subscription is £2.50, which covers the running costs of the group. Any surplus each year is donated to one of the National Trust properties we work at. You do not need to become a member in order to try-us out initially.

I would like to have a go. What should I do?

Pick an event from our current programme and contact us to let us know you would like to come along. We will send you details of the group contact for that event and ask that you contact them a few days before the event to confirm that you are still planning on attending. They will also be able to give you more details about what we will be doing, pass on any special instructions and answer any questions.
If you have a question which has not been covered here, please do not hesitate to contact us.